There's a new breed of student in higher education today. While traditional college education is still alive and well, many students are now demanding degrees that are faster, more affordable and straight to the point. And, they're finding what they want in competency-based education, a model of learning that awards students based on what they know, rather than how many hours they've spent in a classroom.
Competency-based education's results-oriented format allows students to use prior learning, open educational resources and whatever learning methods work well for them, as long as they can prove mastery of the material. This approach often saves time and money, allowing students to move quickly through degree programs and spend less on tuition. It's this efficiency that has students, educators and policy makers excited about the potential of competency-based education.
The excitement surrounding competency-based education is far from hype: this is the real deal.
Is competency-based education the way of the future? It certainly looks that way! Read our guide to learn how competency-based education is poised to become tomorrow's educational norm.
About This Guide
We interviewed experts in the competency-based educational field, asking them to share their insights into this rapidly expanding model. Our experts include competency-based education faculty members, mentors and facilitators, as well as executives leading competency-based educational institutions. They shared their visions for the future of education, especially how competency-based educational programs fit with today's needs in education and the workforce.
In this extensive guide to competency-based education, you'll learn about:
The strengths of the competency-based educational model.
The potential benefits in education, business and beyond.
What's needed to make competency-based education more widely utilized.
Current and potential uses of open education in competency-based programs.
What's on the horizon for competency-based education.
At the end of the guide, we've included additional competency-based education resources of interest to students, educators and policy makers. You'll find links to further reading, an index of current competency-based educational programs and a glossary of terms that may not be familiar to you.
---
What is Competency-Based Education? (And Why Does it Matter?)
Competency-based education may be the solution for working adults wanting to further their education affordably and quickly; however, many individuals do not understand what competency-based education is or why it is so important. Competency-based education is an outcome-focused approach that concentrates on the mastery of skills at the learner's pace rather than within a specific period of time. Students master learning objectives, and prove their mastery of these objectives by taking formative assessments. These assessments prove competency, and the student is then allowed to move on to the next objective.
Though interest in competency-based education is growing, the idea is not new. CBE was introduced in the United States in the late 1960s when, much like today, employers and government officials were concerned that students were not entering the workforce with the skills needed for the job. One big difference between the 1960s and today, however, is the speed with which emerging technologies are changing the workplace: many industries now need to quickly fill new and fluctuating roles with qualified applicants. That means that competency-based education is more relevant now than ever before.
The Problem with Credit Hours
In educational programs using traditional credit hours, the most important measure of passing or failing is time spent in the classroom, not a full understanding of the material. As long as the learner has attended class and achieved roughly 60 percent of the requirements for the course, they earn the course credits and are allowed to progress to the next course — and ultimately, graduate.
"The credit hour generally signifies one hour of faculty-student contact each week throughout a semester," explains Chronicle of Higher Education reporter Marc Parry. However, many believe that this isn't an accurate measure of mastery. Ann Laitinen, deputy director of education policy at the New America Foundation, argues, "The credit hour does not actually represent learning in any kind of consistently meaningful or discernible way."
"When we switch into a competency-based framework, we are talking about mastery for everyone,"
Students who have received course credit may have mastered the concepts and skill objectives of a course, or they may have been allowed to progress with minimal knowledge or skills as long as they have mastered the minimum percentage required. Educators and employers are concerned that under this model, some students are moving forward before they're ready, and may be underprepared for what's next. "Many employers say that college graduates aren't well-prepared to succeed on the job," says Laitinen.
A promising alternative for educators and employers who have grown weary of underprepared students is competency-based education, which promises to graduate students who have mastered learning objectives. Instead of passing time requirements, students pass learning objectives that demonstrate their understanding of the subject. "When we switch into a competency-based framework, we are talking about mastery for everyone," says Sally Johnstone, vice president of academic advancement and one of the founding team members of competency-based education leader Western Governors University. "Every student is working toward mastery of the skills and knowledge that have been determined by both academics and employers so students can be successful in the work place and in further education."
The Competency-Based Education Model
Competency-based education measures learning by demonstrated mastery of learning objectives. These objectives are created as modules, which contain the objective, suggested resources for obtaining the objective, guidance and feedback from a mentor or facilitator and some type of formative assessment.
These assessments do not take place at the end of the learning process as with traditional instruction. Instead, the learner has the option of taking an assessment multiple times, making corrections or revisions until he or she can demonstrate understanding. A learner who brings a sufficient amount of knowledge and experience can test right away, but students are not penalized if they discover areas in which they need to learn more. The result? Students move on only after they've demonstrated adequate mastery of the subject, and are well-prepared for subsequent courses, graduation or employment.
Advantages of Competency-Based Education
There are many benefits of competency-based education. According to a Center for American Progress report, adult learners in competency-based programs have several advantages over their peers in traditional programs. These advantages can lead to high completion rates and higher student satisfaction. For example, Western Governors University (WGU) retained 79 percent of its student body in 2013, higher than the 73 percent average retention rate for U.S. public four-year institutions. Additionally, 97 percent of WGU graduates stated that they were satisfied or very satisfied with their learning experience.
Some of the most distinct advantages of competency-based education over credit-based education include:
Student-led learning: Competency-based education focuses on the needs of the learner instead of the needs of the institution. "The hallmarks of the emerging competency models are self-paced courses, on-demand academic help, mentoring, validated assessments and all-you-can-eat or subscription pricing models," says Burck Smith, CEO and founder of StraighterLine.In a competency-based program, learners come to the learning environment as collaborators. The hierarchical roles that existed between teacher and student become blurred. The instructor becomes more of a coach or facilitator. The learner sees the instructor as more of a peer. In addition, the learner may have many questions outside of a normal class schedule and want the instructor to be available on his or her schedule.Many competency-based programs replace the role of traditional instructor with mentors and facilitators, opening the door to more personalized, peer-based interactions between the learner and the instructor. Texas Commissioner of Higher Education, Dr. Raymund Paredes, says of Texas A&M University's new competency-based program, "We are pleased that these institutions have not only embraced innovation, but are collaborating in ways that will greatly benefit students by giving them a new path to completion."
Using prior experience as an aid in learning: Many competency-based programs allow students to utilize prior learning in order to accelerate the educational process. According to the Council for Adult & Experimental Learning (CAEL), graduation rates are 2 1/2 times higher for students with Prior Learning Assessment (PLA) credit. Students with PLA credit also had higher persistence rates and completed their degrees faster.Much of this experience comes from on-the-job training, education and workplace experience. Students can also draw from prior learning through non-degree programs or college courses taken several years before. Instructors can help learners make connections between prior learning and new concepts.
Personalization: With competency-based education programs, students can personalize learning objectives. Because competency-based education allows for prior knowledge, students can choose which resources they need to master the objectives, and they don't need to complete assignments for topics and skills they already know. If a student has mastered all of the concepts for an objective, he or she can choose to take the assessment right away or dig deeper into a concept and learn at a new level. Alternatively, students can choose to slow down to a comfortable pace for areas in which they need additional support.
Affordability: Because the student sets the pace, he or she has the opportunity to complete the program in a shorter period of time than what's required for traditional programs. Many competency-based education programs, like those offered by Western Governors University, charge flat fees for specified time periods. The learner is able to master as many learning objectives as he or she can in that period of time. This is what's known as the all-you-can-eat pricing model. Using prior knowledge and work experience, students can significantly lower cost of a degree. Additionally, many competency-based programs utilize open educational materials in addition to required course materials. These added resources are free and are often created by experts in the field and through the collaborative efforts of professionals and organizations.
Flexibility: Often, students benefit from the flexibility of the self-paced education offered through competency-based programs. Adult learners have a lot to juggle, and many find it difficult to attend class around work schedules. They also often find that class time interferes with family responsibilities and community involvement. Competency-based education means no class schedules, no commute and no set semesters.
Support: In competency-based education programs, students take more responsibility for their own mastery, but they're certainly not without support. Competency-based programs surround the learner with mentors and facilitators to help them throughout the program. At Western Governors University, students have both a student mentor and a course mentor: the student mentor works with the student all the way through a program, while the course mentor helps the student with particular concepts.
Demonstrated mastery: Formative assessments measure what a student knows, not how much time they spend in the classroom. This offers employers proof that the graduate has the skills and knowledge necessary for the job. "There is no sliding by with a C in first-year writing or a B in college math," explains Southern New Hampshire University president Paul LeBlanc. "Students have 'mastered' or 'not yet,' and while there is no guarantee of success, the alternative is not failure. Competencies are demonstrated through projects, graded by qualified faculty and range from essential skills, like working in teams or giving and taking instruction, to higher-order critical skills required in activities like creating a virtual art gallery or arguing a question such as, 'Is torture ever justified?'"
Realization of potential: The recent recession pushed many individuals out of work and those individuals realized that they needed a way to quickly gain credentials, explains Mary Alice McCarthy, senior policy analyst with the Higher Education Initiative. Many working adults have skills and competencies, but without traditional credentials, those competencies do not translate into job opportunities, which often require traditional degrees. Competency-based education offers colleges and universities opportunities to meet the needs of these students.
Immediately applicable learning: Competency-based education programs often concentrate on how to connect learning to the student's work and life by allowing the student to choose how to demonstrate his or her knowledge. For example, College for America, an online college geared toward working adults, developed a competency-based program in which students develop their own pathways to completion. As students gain and demonstrate real-world competencies, they build a portfolio of work, as well as earn recognition and build relationships with fellow students, advisers, mentors and, sometimes, even employers.
Affordable Learning with Competency-Based Education
The cost of higher education rose more than 600 percent between 1980 and 2010, leading to the widely shared view that "higher education is overpriced, inefficient, elitist, and inaccessible," according to David Schejbal, dean of continuing education, outreach and e-learning at the University of Wisconsin. But competency-based education helps address these issues by providing better access at a more affordable rate.
Competency-based education can be more affordable for adults who can accelerate their degree through the application of prior knowledge. Even if students progress at the average rate, competency-based programs are typically several thousand dollars cheaper per year.
"The cost of higher education rose more than 600 percent between 1980 and 2010,"
An increasing number of affordable competency-based education options are available. "The $10,000 bachelor's degree remains elusive," says Inside Higher Ed senior reporter David Fain, "But Southern New Hampshire University's College for America has unveiled self-paced, competency-based degrees that students should be able to complete for that price, or less." In addition, in 2013 Western Governors University announced that it will not increase its tuition of roughly $6,000 per year for most programs, a rate that's held steady since the school's inception in 2011. Books and resources are included in this fee.
By contrast, the average cost for an in-state public college for 2013-2014 was approximately $9,000 per year, while private education cost close to $30,000 per year, on average, not including books and other resources. College tuition and mandatory fees continue to rise while state funding for public education continues to fall.
Competency-based programs also offer savings to students by allowing them to take advantage of open educational resources. These programs provide learners with lists of resources to help them gain competency, but most do not require students to use specific resources. Thus, in addition to drawing from prior knowledge, students are able to seek out open-source textbooks, massive open online courses (MOOCs) and a network of learners and mentors to help them gain understanding.
Personalized Learning Through Competency-Based Education
In competency-based education programs, students can focus their learning on areas in which they need to grow, rather than on remastering educational content that they already understand. This offers a high level of personalization that experts believe is incredibly useful.
"We can begin to talk about CBE as a platform that enables what I would call individualized learning," says Johnstone. "That is the ability to take full advantage of helping individuals work through the materials that will help them master skills and knowledge that are deemed critical to their degree or certificate or whatever it is they are trying to accomplish."
Others in the field agree. Krista Zartman, a mentor in a competency-based program states, "The greatest benefit I perceive is that it allows students to spend their time where they need to spend it. Because we have removed the "seat time" stipulation that traditional programs have, students do not have to spend 16 weeks focused on content they may have already mastered. Instead, they can take their assessment when they are ready. I have seen this benefit students, particularly in the various teachers college master's degree programs because many teachers have been involved in ongoing professional development throughout their careers. Some find that they come into certain courses with a lot of knowledge about the subject matter, and they are able to complete some assessments early, freeing up time in their term to focus on courses that present challenging new information. This, of course, also allows some students to graduate earlier than they might have initially planned."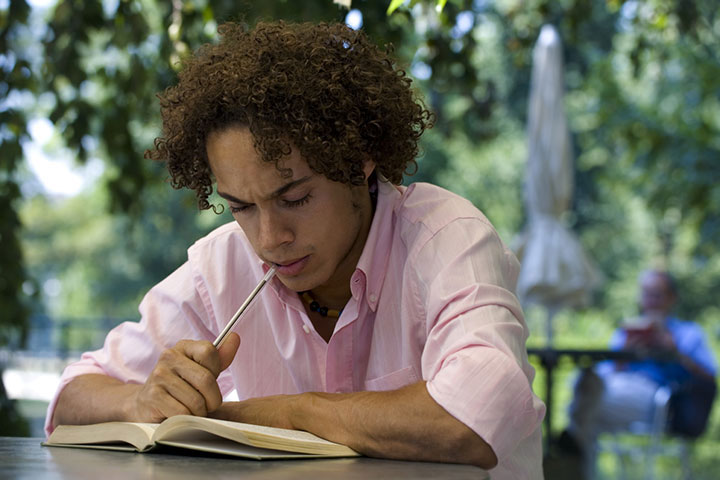 Faculty within competency-based programs are not the only ones who prefer these programs' structure. "I like having the freedom to learn at my pace instead of waiting six weeks to take a test on material I have already learned," shared one student in Zartman's program. Another said, "I completed 72 competency units in a single six-month term at a regionally accredited institution. This means I am on track to earn a bachelor of science within a year of starting the program, gaining certifications along the way, and only paying about $6,000. I will graduate with no education debt. This requires commitment and motivation from me, but is a perfect fit for my learning style and current position in my path in life." Though the majority of students do not move through competency-based programs this quickly, this example demonstrates that competency-based education is focused on the learner's needs.
Zartman explains that competency-based education allows her to work on a more personal level with students. "I work with my students in very different ways depending on their background, skill level and work habit characteristics. Some students are very independent, diving into their courses of study, engaging in readings and really only coming to me when they have a specific question and need clarification. Others need a more traditional, guided approach and need me to help them set specific goals, clarify content and scaffold their academic content by way of content recordings, regular content discussions, brainstorming sessions and more frequent feedback on their idea development. It really all depends on the student, and again, because competency-based education allows for an individualized approach, I am able to do this! Were all students expected to move through the same coursework at the same pace, it would be really difficult to hone in on the individual and individual needs."
How Competency-Based Assessment Works
Assessment is one area of major differences between traditional education and competency-based education. In traditional education, assessment comes at the end of instruction, and is a measurement of what a student has learned within a specific unit of time. The student can pass the assessment or fail the assessment; regardless, the instructor moves on. In competency-based education, the assessment is formative, meaning that the student is given a task, such as a project or writing a paper explaining their understanding of a theory, and the facilitator or mentor evaluates the task. The mentor makes comments about the strengths and weaknesses of the student's understanding and returns the task to the student in order for the student to explore the competency in greater depth and, if needed, attempt the task again.
The student continues to improve his or her understanding until the mentor is satisfied that the student has obtained mastery. If students have prior knowledge and experience, they can attempt the assessment without reviewing the learning resources. If they can demonstrate mastery, they can move on; If not, they are provided with feedback on the areas that need additional work so that they can focus on those areas.
---
Making Competency-Based Education a Reality
Competency-based education is clearly a great solution for many students; but, this educational model has not yet seen widespread adoption. What's standing in the way, and how are leaders in competency-based education moving forward to create more viable options for students?
Earning and Transferring Credit with Competency-Based Educational Assessments
Certifying learning without the time-based credit is not entirely new. For decades, students have been able to test out of certain classes and receive credit, and some programs have allowed students to demonstrate understanding in nontraditional ways. According to the The New York Times, "Since the 1970s, Excelsior, Thomas Edison and Empire State have allowed students to earn credits through performance-based assessment, like a simulation with patients in a clinical setting, or by submitting a portfolio with evidence of previous learning, whether through workplace experience, military training or even a hobby. But not until Western Governors University was founded by a consortium of 19 states in 1997 was an entire degree program structured around assessments of learning."
According to Smith, "WGU and StraighterLine have both offered competency-based education for years. The difference is the Department of Education and accreditors are now embracing it."
In 2005, a federal law was passed that allows institutions like Western Governors to participate in financial aid programs independent of course hours; but, as of yet, no school has stepped forward to take advantage of this legislation. According to Johnstone, the reason is complicated because the rest of the world still measures learning by the credit hour, and that's a problem for credit transfers.
"WGU and StraighterLine have both offered competency-based education for years. The difference is the Department of Education and accreditors are now embracing it."
WGU's program allows students to work through courses at their own pace depending on their knowledge and ability, but they all still take a common assessment. "These assessments are great, but WGU also wants students to be able to transfer in and out of the institution with courses that other institutions can recognize," says Johnstone. This requires a conversion of competencies to an equivalent credit hour.
Like Johnstone, many college leaders say that the federal rules governing competency-based education are still unclear, and state that while progress is being made, there is still much uncertainty. As a result, in 2013, a group of influential foundations organized a meeting with accreditors, state regulators, department officials, and colleges to discuss how to effectively implement competency-based education, specifically the acceptance of competency-based assessments by other universities.
The answer, according to McCarthy, is modular instruction that results in stackable credentials. "Stackable credentials based on assessments help people who already have a lot of experience accelerate their path to a degree," she says.
Competency-Based Program Quality
As is the case for programs and products in every industry, not all competency-based programs are created equally. In fact, every competency-based education program will look different based upon community demographics and needs.
The quality of a competency-based program is based upon the quality of student assessments. "It boils down to assessment validity and the support resources associated with [the assessment]," says Smith. He agrees that developing these assessments, as well as the necessary support for them, is not easy.
There is not a widely adopted measure of learning across competency-based models of higher education. One competency-based program may require in-depth knowledge and understanding, while another may require a lower standard of competency.
"The biggest challenge we have faced is showing colleagues and oversight agencies that CBE is comparable in its rigor and effectiveness to traditional educational models."
It's the same discrepancy that faces traditional educational institutions: an "A" from one institution does not equate an "A" from another institution. The value of the "A" is based upon the reputation of the institution and this reputation can be affected by many external and non-academic factors. For instance, a college that only admits highly achieving candidates will likely produce highly achieving graduates; yet for most students, these types of schools are not accessible. Their reputation is related to their elite status. Other traditional programs have low entry points and are highly accessible. Depending upon graduation criteria and support services, levels of competency vary widely.
Competency-based programs face the same perception dilemma. Since competency-based programs allow students to drawn upon prior experience, including non-credentialed prior knowledge, the entry point is more open and accessible to potential students. The perception of quality, therefore, is tied directly to what students can demonstrate. The quality of the program will be dependent on the specific levels of competency the institution measures. Lower expectations will lead to lower reputations, while higher expectations will lead to higher reputations.
Compounding this struggle for quality is the perception of institution employees as these institutions transition to competency-based programs. Linda Howdyshell, the provost of Broward College, explains that some of this school's faculty believed that the college was moving to a commercial model and that this change would cheapen the program. The leadership had to convince some faculty that competency-based education was not a lowering of standards, but rather a different form of education.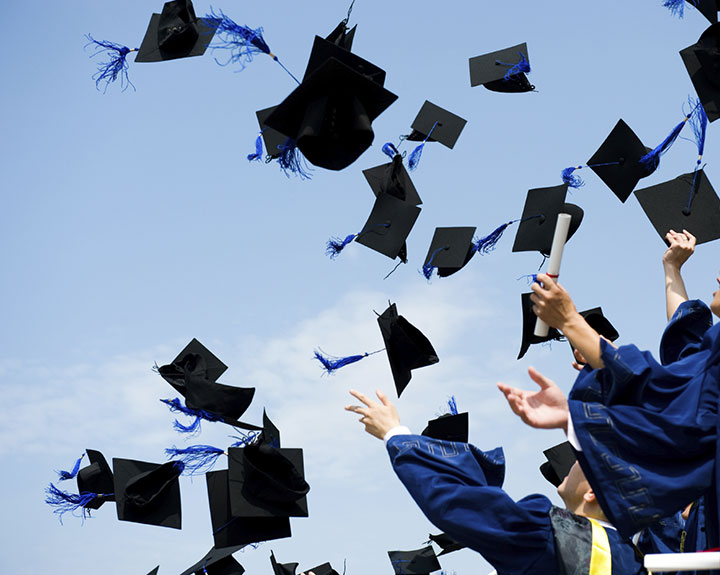 Of course, quality in competency-based educational programs (or any type of program) doesn't come easily. "Implementing a CBE program is a daunting but attainable task," says Corrine Gordon, lead faculty member of the liberal arts Personalized Learning program at Northern Arizona University. "The biggest challenge we have faced is showing colleagues and oversight agencies that CBE is comparable in its rigor and effectiveness to traditional educational models. We have understandably been asked to prove ourselves, and we have done whatever necessary to demonstrate that our students are getting a quality education."
Gordon believes that ensuring quality in a CBE model is no different from assuring quality in any educational model. It requires hiring highly qualified staff and administrators and maintaining ongoing reflection and refinement of program goals and outcomes. Gordon states that the leadership at NAU is constantly evaluating instructional content and student data, looking for ways to provide the best educational experience they can. It is critical for these early competency-based programs to strive for high quality and continue to work with industry leaders.
How Competency-Based Education Can Benefit Business
A 2012 Gallup, Ernst, & Young report identified five major threats to business: the inability to innovate, losing competitive advantage, the high costs of reckless hiring, poor leadership and communication and regulatory nightmares. With the exception of regulatory problems, all of these issues can be linked to employee competence. Employers need skilled employees capable of problem-solving and innovation, and they need to fill positions quickly. Competency-based education can effectively meet this need.
"Required competencies for each degree program are defined in collaboration with employers, ensuring that students graduate with real-world knowledge and skills employers need."
Laitinen notes that many competency-based programs are based upon workforce needs, and Western Governors University was commissioned by several governors with that goal in mind. "Required competencies for each degree program are defined in collaboration with employers, ensuring that students graduate with real-world knowledge and skills employers need." Students seem to agree. One WGU student says, "Everything I am learning I have seen firsthand in my workplace, but now I understand it and can recognize it."
Employers are clearly satisfied with competency-based graduates. For example, in a survey of 200 employers, 100 percent said that WGU graduates were prepared for their jobs; 96 percent stated that graduates exceeded expectations; and, 98 percent said that they would hire another WGU graduate. Business and industry are beginning to recognize the benefits of competency-based degree programs based on early program results; but in order for competency-based education programs to continue gaining support, they must prove themselves as an industry.
Employers believe that candidates from competency-based programs meet their needs; however, larger issues arise from inconsistencies in competency-based regulations and company policies and practices. Like the field of higher education, the world of business is entrenched in rewarding candidates with traditional degrees.
Though traditional degrees continue to be favored, transcripts from competency-based programs do a better job of communicating a graduate's value to employers, points out Anya Kamenetz, a digital education writer for the The New York Times. For example, "if you look at someone's transcript and it says they have three three-hour courses in history, an employer doesn't know what that means other than someone knows about these time periods in history. If you break it down in a different way and talk about the writing skills that a student got out of those courses, that's a skill someone will need in the workplace."
Most job descriptions list competency-based skills, but job requirements still list degrees. Competency-based programs must do a better job of helping students convey their knowledge and understanding in a tangible way.
Employers no longer trust in grades alone, says Dan Phalen, president of Jackson College. Grades can be inflated. Employers need to know the specific skills that employees have. Phalen calls the development of competency-based education programs "important and urgent," bringing up the need to develop stackable credentials with real market value.
That market value is a sticking point for utilizing competency-based credentials. The result of these competency-based programs must communicate competencies to employers: Unless the employer knows that a program is competency-based and which competencies are included, a degree from a competency-based program is viewed no differently than a degree earned through a traditional program, and may even appear less rigorous because the candidate has a non-transferable certificate of learning. Thus, competency-based education programs must provide a list of specific competencies as part of the transcript.
The Debate Over Competency-Based Education
Some are still not sold on the idea of replacing credits with competencies. "The goal of general education is not just to master competencies, but also to expose students to different domains of knowledge and ways of thought in order to develop their potential as human beings and provide a foundation for citizenship," says Western Washington University associate professor Johann Neem. "The purpose of liberal education — unlike vocational education — is not to train but to change people, and this takes seat time."
While many may argue that competency-based education goes well beyond training and vocational skills, can competency-based education expose students to the same types of domains at the same or deeper levels? Many argue yes.
"Institutions that are unwilling or unable to incorporate elements of a competency model will be forced to defend the value of learning that cannot be easily assessed and demonstrated."
"The speed at which changes are occurring is really troublesome for people who have stability in higher education," explains Phelan. "The notion of what is a faculty member is changing quickly. In competency-based education, faculty members must take on new roles and responsibilities in order to facilitate learning in new ways. Some faculty see this as a lessening of their roles instead of a changing of their roles. As uncomfortable as this is, it must be done."
Joel Shapiro, associate dean of academics at Northwestern University's School of Continuing Studies, acknowledges that the competency-based model will not be attractive to everyone, but its impact on traditional higher education will be great. "Institutions that are unwilling or unable to incorporate elements of a competency model will be forced to defend the value of learning that cannot be easily assessed and demonstrated," he says. "That will be a hard message to communicate and sell, especially given that students with mastery of applied and technical skill sets tend to be rewarded with jobs upon graduation."
---
The Potential for MOOCs and Competency-Based Education
Often, competency-based programs suggest open educational resources to students. Open education is an incredible tool for student-led learning and competency-based education. Open educational resources (OER) include a broad range of materials, including textbooks, streaming media and assessments, with special licensing that allows users to copy, adapt and/or redistribute materials for learning purposes. These materials are then used in open classrooms, often called Massive Open Online Courses (MOOCs), which provide whole courses free of charge.
What MOOCs Can Do for Competency-Based Education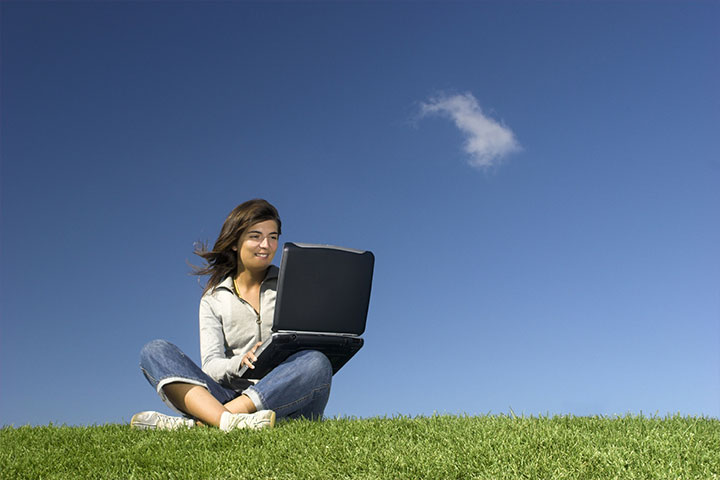 With MOOCs, students are able to take charge of their education, learning at their own pace and choosing which modules are the most important for their individual learning needs. As is the case with CBE, students can navigate courses based on their understanding and mastery level. MOOCs fit particularly well with competency-based education because, as Diana J. Skiba says, they do not make a distinction between "knowledge obtained from an online course or knowledge gained through prior learning."
MOOCs may not replace traditional education, but they certainly can be used as tools to lower educational costs and help students gain new skills. MOOCs can provide learning opportunities in any location with an Internet connection, in any time zone, in a flexible, informal manner that allows students to draw upon prior knowledge. They're valuable resources for online learners, especially those in competency-based programs.
There's no shortage of potential when MOOCs meet competency-based education; these two concepts offer a number of shared advantages and complementary features:
Affordability: While competency-based education offers a degree of affordability, MOOCs reduce the price of education to free! Excelsior College president John Ebersole is excited about the possibilities of utilizing open educational resources to help adults gain knowledge at an affordable price. Excelsior College already encourages students to use open educational resources as study guides, and he believes that these resources remove the barriers that many students face by providing diversity and increased access at an affordable price.
Verifiable mastery: Many education experts envision competency-based education portfolios of prior learning from open educational resources, MOOCs, work experience and other sources. Proponents of open educational resources believe that universities should accept prior knowledge if it can be demonstrated and verified. "The proof is in the pudding," says Melanie Booth, dean of learning and assessment at Marylhurst University. "The source does not matter. Show me what you know." Educational programs following this model may require the student to demonstrate understanding through the university's own evaluation process; however, if the student can do so, prior knowledge can greatly reduce the cost of earning a degree.
Endless educational options: "In Personalized Learning, we strive for 40 percent OER content," says Corrine Gordon, referring to Northern Arizona University's liberal arts programs. "We find huge value in drawing on the ever-growing catalog of openly available educational resources to enhance the variety of learning modalities we offer. We recognize that students have different preferences in the types of material they interact with, so we try to provide as many options as we can to truly personalize the learning experience."
Easy transitions: Open educational resources provide a natural transition into competency-based programs. While many competency-based programs do not accept MOOC assessments for credit, these assessments can provide practice for the competency-based assessments.
Credit-bearing alternatives: "At StraighterLine, we decided in 2008 to ignore traditional accreditation," says Smith. "Instead, we received a college credit recommendation from the American Council on Education's Credit Recommendation (ACE Credit) and created credit transfer relationships with most adult serving colleges. This demonstrated that when online, you don't need to be a college to offer college credit."
How MOOCs are Being Used in Competency-Based Education
As more universities and organizations join the movement, the landscape for MOOCs is changing rapidly, with new opportunities for partnerships between MOOC providers and credit-bearing institutions. These partnerships are leading to course credit for a fee, while improving accessibility and affordability.
The University of Wisconsin-Madison recently incorporated MOOC courses into their competency-based education program, and they're not the only ones. The University of Wisconsin-Madison women's studies librarian Phyllis Holman Weisbard notes, "Antioch University in Los Angeles awards credit for completion of Coursera's Modern and Contemporary American Poetry and Greek and Roman Mythology; the University of Washington offers a fee-based credit option for some Coursera courses. Colorado State University's Global Campus will award transfer credits for Udacity computer science courses if the students pay for the proctored test."
Are MOOCs Ready for Course Credit?
MOOCs offer accessibility and affordability to learners, but need to improve in several ways in order for them to be truly compatible with competency-based education. The biggest challenges lie in the areas of quality of instruction, levels of student engagement, assessment integrity, personalized learning, long-term sustainability and the ability to transfer learning into credits or degrees.
Quality: "Quality in online learning can be defined in many ways: quality of content, quality of design, quality of instructional delivery, and, ultimately, quality of outcomes," says Ronald Legon of the Quality Matters Program. Legon believes that the organizing principles of MOOCs are at odds with best practices for online learning. Early MOOCs were developed by videotaping lectures instead of investing in methodologies more appropriate for the new medium. Since MOOCs were originally developed for non-credit purposes, many developers did not take responsibility for learning results.Jeffery R. Young, an editor at the Chronicle of Higher Education, describes the quality of instruction within many MOOCs as "self-service learning and crowdsourced teaching." James Mazoue of Wayne State University says, "Although self-directed learning and peer mentoring have instructional benefits when part of a well-designed curriculum, most MOOCs are designed in a way that skews toward autodidacts and more advanced learners. Novice learners needing instructional guidance are largely on their own and no better off perhaps than those in a large gateway course delivered in a lecture hall on campus." As MOOC platforms continue to partner with accredited institutions, attention to quality becomes critical.
Student engagement: Student engagement is an issue with any distance education program. Developers integrate methods of collaboration and interaction into their online platforms, but many students choose not to participate. With MOOCs, enrollment can be in the thousands, but lack of engagement can lead many to drop a course before completion. In fact, a study conducted by Katy Jordan, an Open University doctoral student, found that under seven percent of students registered in a MOOC complete the course. In addition, emeritus professor Richard A. McKenzie reported that fewer than two percent of the 37,000 registered students in his University of California at Irvine MOOC engaged actively in discussions. MOOC course developers are seeking ways to improve student engagement, however. Some now require team participation, while others encourage in-person interactions through events or use discussion boards and social media.
Assessment integrity: Cheating has been a real concern for MOOC instructors. "Who would have predicted that students would cheat in a free, non-credit environment?," says Weisbard. "Both Udacity and edX have addressed this by contracting with Pearson VUE to proctor final exams. Going a slightly different route, Coursera is partnering with online proctoring companies that use webcams, keystroke biometrics and other means to monitor test-taker identity. Students who want credentialed assessments pay extra." Developers still have a long way to go with assessment integrity."You have to have secure and reliable assessments," says Johnstone. "Open Educational Resources are important resources, but cannot be used for assessment, as that challenges the the integrity of the program. You also want to be able to measure the reliability of your assessments. Remember, the degree or certification is really riding on a student's ability to demonstrate what he or she knows, so you have to be sure that the demonstration is a reliable demonstration. You need to ensure the security of those assessments."Others, like Smith, are more open to MOOC assessments. "If the assessment is valid, any resources can be used to serve the student," he says. "So, to the extent that OER and MOOCs provide good value — and it's not necessarily true that they do — they can be incorporated into a curriculum."
Personalized learning: Instructor feedback is important to learning, but in an online course with thousands of students, personalized learning and feedback becomes impossible. Debbie Morrison, an independent instructional designer with an Master of Arts in education and human development from George Washington University lists four reasons why instructor feedback is important:

Timely feedback allows students to evaluate their existing knowledge.
Research suggests that students want instructor feedback and suggestions for improvement.
Many students need guidance in how to learn in an open digital environment.
According to a 2010 report by the National Center for Public Policy and Higher Education and the Southern Regional Education Board, 60 percent of students entering college in the U.S. are not prepared for college-level work.

Long-term sustainability: Each MOOC administrator will have to find long-term funding. Unlike public education, the burden of funding a MOOC falls not on government aid, but on corporations, foundations and private investors. While initial investments have been made through grants and foundations, the MOOC model has to demonstrate a high return on investment to earn continued funding. Regardless of the ideology of free open education, sustainable open education cannot remain free. Eventually, the well will run dry.In an effort to build sustainability, MOOC developers are taking several approaches. First, they are placing some of the financial burden onto students through added benefits such as fee-based secure assessments and certifications. They can also charge fees for tutoring or career placement services. They may even charge tuition, but this defeats the spirit of MOOCs. Another source of potential investment income may come from corporations who choose to sponsor a course or advertise products and services. Corporations may even use MOOCs for fee-based training, custom courses, continuing education or recruitment services. MOOCs may also find income from syndication membership or through foundational support.
Transfer of credentials: How can free education, which transfers knowledge, but not degrees or diplomas, translate into employment? We may not have an answer to that question for some time, though progress is leading to a solution. In order for MOOC education to gain a reputation for quality, corporate America will have to place the same value on MOOC education that is does on traditional formal education. This will not happen overnight. Progress is slowly leaning in the direction of credits, however: Some MOOC courses offer traditional credit through accredited universities, though degrees through MOOC platforms alone is still a long way off.According to Mazoue, "A turning point will occur in the higher education model when a MOOC-based program of study leads to a degree from an accredited institution — a trend that has already begun to develop." He continues, "The acceptance of credit for MOOCs by accredited institutions, such as Colorado State University's Global Campus, Antioch University, San Jose State University, Georgia State University, and the recently announced MOOC2Degree collaboration between dozens of public universities and academic partnerships, the impetus from Gates Foundation grants to develop MOOCs for 'high enrollment, low-success' introductory courses and the partnership between the Saylor Foundation and Excelsior College and StraighterLine are all opening up a path to credit for free and low-cost courses. A parallel movement away from seat-time to competency-based learning at Western Governors University, Southern New Hampshire University, and the University of Wisconsin System further erodes the value proposition underlying the traditional model of land-based education."
---
What's Next for Competency-Based Education?
Though competency-based education is not new, political and economic environments are now ripe for change. The business world has already embraced competency-based education through in-house training, certification programs and other regulatory training. With the White House now calling for innovation in higher education in order to reduce costs and open access to working adults, many colleges and universities are heeding the call.
The University of Maine at Presque Isle is one such university. "We are transforming the entire university. In the next four years, all of our programs will be proficiency-based," says Presque Isle president Linda Schott. One of the driving forces behind the University of Maine's transition is the need to develop programs that better serve workforce-readiness needs in an affordable manner. The university plans to focus on solving real-world problems through hands-on experience and competencies that match the skills that employers are seeking.
To assist with the new focus, philanthropists are stepping forward to support to fund innovation. The Bill and Melinda Gates Foundation awarded $2.3 million to the Association of American Colleges and Universities to support the development of a "portable and competency-based framework for general education." The Western Interstate Commission for Higher Education (WICHE) is pursuing a similar initiative to develop a transferable core of general-education competencies.
In addition to general education redesign, the Gates foundation is funding the development of ways to assess students' work across the curriculum. And, the Lumina Foundation is developing a Degree Qualifications Profile (DQP) to define what students should know and be able to do in order to earn associate, bachelor's or master's degrees.
With these new calls for innovation and grant opportunities, many colleges and universities are exploring ways to better meet workforce needs, with competency-based education programs leading the reform.
Changes Within Higher Education
Higher education, steeped in tradition, has made considerable progress since the late 1990s, but it still has far to go. From the introduction of ad hoc online programs to the acceptance of direct assessments over the traditional credit hour, higher education is beginning to answer the call to meet the needs of learners and the workplace.
With the revision of several strict regulations and incentives in the form of federal and private grants, many colleges are accepting the challenge to bring innovation and affordability into their degree programs. Advances in technology, private backing and government support have created a perfect opportunity to explore competency-based education. While early adopters struggle to find their place within the new higher education model, the rewards for students and the workforce cannot be denied.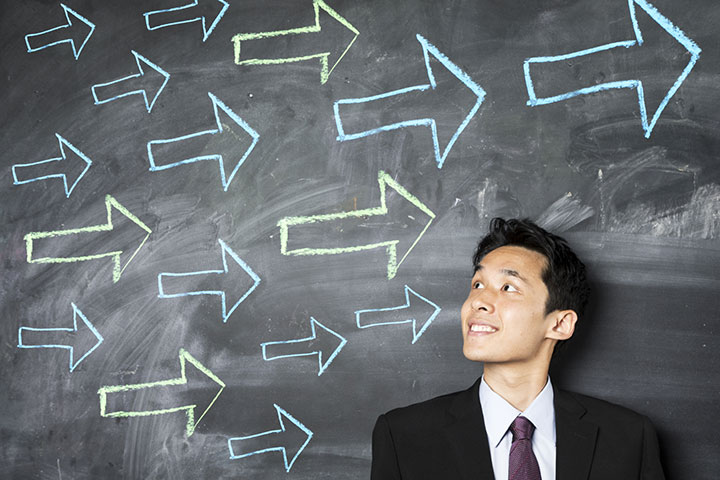 In the late 1990s, the first ad hoc college programs were introduced, followed by the first fully online programs. Alongside these new ventures came flipped learning and hybrid models. While many of these early models received criticism, their introduction set the stage for competency-based education today. In 2002, School-as-a-Service was considered the next game changer. Private companies such as Blackboard, Academic Partnerships and Plato Learning developed technology services to come alongside classroom instruction in an attempt to meet the learner at his or her level. At the same time, online schools such as the Capella Education Company, the Apollo Group, DeVry, ITT Educational Services, Strayer and others sprang up to meet the needs of nontraditional students. Most of these enterprises operated for profit; nonprofit public universities were more reluctant to embrace the online concept.
Finally, around 2005, several competency-based programs like those offered by StraighterLine, Southern New Hampshire University and Western Governors University emerged. These early pioneers have taken bold steps to prove themselves as effective contenders in the campaign to improve learning. In 2007, educational partnerships began to bridge the divide between corporate America and American higher education. Companies like Cisco partnered with educational organizations to form collaborative curricula and certifications, as well as to create job opportunities.
In 2008, the first MOOCs were developed in an effort to connect experts and learners for free. Learners could now access a course that was open, participatory, distributed and networked, allowing them to learn concepts collaboratively with others. By 2011, several higher education institutions began collaborating within MOOCs: schools like MIT, Berkeley and Yale began to share asynchronous learning resources. Learners could work at their own pace and within their own spaces to develop a combined knowledge base.
The next leap in competency-based education will be the broad acceptance of direct assessment, where learners are assessed solely upon their ability to demonstrate and communicate their understanding. Direct assessment will be completely unmoored from credit hours and students will be able to earn degrees as quickly or as slowly as their ability and time dictate. Higher education is finally moving toward a student-centered, targeted approach that will benefit the learner and the employer.
Changes in the Political Environment
The President Obama has set a goal for increasing the number of individuals with a post-secondary degree. Under Obama's vision, America will regain the highest proportion of college graduates in the world. This goal calls for making college more affordable, strengthening community colleges and improving transparency and accountability. This includes rewarding innovation through the use of MOOCs, competency-based education, recognition of prior learning and technology to lower costs and improve access.
"$1 billion dollars in Race to the Top funding will focus on promoting paying for value as opposed to enrollment or seat time."
President Obama has made several investments in college affordability, including increasing the maximum Pell Grant award, creating the American Opportunity Tax Credit and enacting student loan reforms. Despite this, however, tuition prices continue to rise, which in turn raises student debt.
In addition to his efforts to make college programs more accountable and more affordable, President Obama developed a plan to remove several barriers to college completion and innovation. Part of this plan includes the creation of a college rating system. Students will still be able to choose where to go to college, but more taxpayer dollars will go to the high-performing colleges that provide the best value. To ignite state higher education reform, the president requested $1 billion dollars in Race to the Top funding, which will focus on "promoting paying for value as opposed to enrollment or seat time."
To promote innovation and competition, the president is encouraging the development and integration of accelerated degree programs, open educational resources and MOOCs, flipped and hybrid learning approaches and credit based on learning instead of seat time. He is also encouraging higher education institutions to adopt competency-based programs and praised Western Governors University and other new competency-based institutions. In addition, he emphasizes the need for colleges to award credit for prior learning experiences and encourages the development of more dual enrollment opportunities, which help both high school students and working adults.
The President and the Department of Education are taking notice of the tremendous opportunity afforded by competency-based education. The Department of Education is calling for broader experimentation in higher education and is slowly moving forward to authorize waivers for experimental sites that promote high-quality, low-cost innovations in higher education, making it possible for students to receive financial aid based on how much they learn rather than how much time they spend in the classroom. This move allows both the federal government and institutions to begin responsible dialog about competency and affordability. Many of these experimental sites are implementing competency-based learning in order to improve job-readiness for graduates and lower costs.
These moves stem, at least in part, from a strong outpouring of public opinion that college should be more affordable and accessible. The recent recession forced many experienced workers out of employment. Faced with the need to quickly gain new skills, these job seekers found that although the world of business embraced competency-based learning for internal training measures, it still relied on traditional degrees for hiring. Experienced adults needed a way to demonstrate prior learning and experience in order to get back to work, and competency-based education proved to be an ideal solution.
As a result, legislation pertaining to competency-based education became one of the few bipartisan agreements to pass through legislation in recent years. "Forty years after Regents College became the first in the nation to award degrees based on proof of prior learning, competency-based education, as its model became known, may finally be on the verge of federal approval," says Chronicle of Higher Education senior reporter Kelly Field. In 2013, Southern New Hampshire University's request for federal student aid based on competencies instead of credit hours was granted by the U.S. Department of Education. Several other programs are seeking recognition from regional accreditors, as well as a prerequisite to federal approval.
Colleges and universities are also exploring direct assessment, as a 2006 update to the Higher Education Act provides for direct assessment of competencies instead of credit for courses. Although this act was originally updated with Western Governors University in mind, colleges and universities have been slow to accept the provision regarding direct assessment due to uncertainty in language and policy, coupled with the federal government's concerns about financial aid fraud. Finally, in 2013, the federal government issued a Dear Colleague Letter offering clearer guidelines for universities.
The first institutions to seek approval for direct assessment programs were Southern New Hampshire and Northern Arizona University. While Southern New Hampshire's proposal was accepted, Northern Arizona's was not. Though this only affected direct assessment, not Northern Arizona's competency-based program, it did strike fear in other universities pursuing direct assessment. Northern Arizona proceeded with a plan similar to Western Governors University's and was approved. Nearly 80 institutions are currently working with philanthropic organizations such as the Lumina Foundation and the Bill & Melinda Gates Foundation as they explore competency-based education.
---
Resources
Further Reading
Competency-Based Education Programs in Higher Education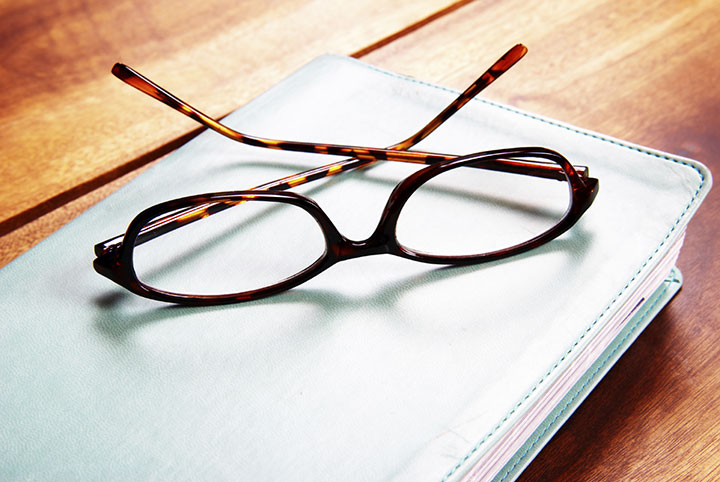 The list of competency-based education programs within higher education grows every year. As of 2013, 39 states have enacted seat-time waivers or competency education laws. Iowa, Maine, New Hampshire and Oregon have implemented statewide policies to support competency-based education, and 14 states have implemented competency-based pilots, credit flexibility policies or alternatives to seat time. Eight additional states are beginning to explore competency-based education through exploratory task forces or district waivers, and 10 states have joined the Council of Chief State School Officers Innovation Lab Network to identify new designs to support these innovations.
The following is a list of some of the colleges or universities that have incorporated competency-based education within their programs. Some of these programs have not yet received full clearance for accreditation, so before enrolling, be sure to ask about a school's regional accreditation status.
Glossary of Terms
Adult learners

:

Students age 25 years and older, typically returning to higher education.

All-you-can-eat pricing

:

Tuition pricing based on a flat fee for a single term, or based on testing. Also known as subscription pricing.

Competency-based education

:

An outcome-based instructional approach that focuses on the mastery of skills at the learner's pace rather than mastery of skills within a specific amount of time.

Course mentor

:

An individual who supports students in a specific course.

Credit hours

:

A unit measuring educational credit, based on the number of classroom hours per week each term.

Degree Qualifications Profile (DQP)

:

A qualifications profile created by the Lumina Foundation for Education that specifies the skills and knowledge students should possess once they earn their degrees.

Formative assessment

:

Assessments that monitor student learning with ongoing feedback, identifying strengths, weaknesses and target areas that need work.

Learning objective

:

Outcome statements that describe the knowledge and skills learners should possess following instruction.

Massive open online course (MOOC)

:

Open-access courses available online, usually for free and with unlimited participation, open access and no prerequisites.

Mastery

:

Comprehensive knowledge or skill.

Open educational resources (OERs)

:

Resources, including course materials, textbooks, streaming media and assessments, with special licensing that allows users to copy, adapt and/or redistribute them for learning purposes.

Prior learning

:

Learning acquired outside of the classroom or a degree program.

Prior learning assessment (PLA)

:

An assessment that enables students to earn college credit for prior learning from sources including military training, MOOCs and on-the-job training.

Self-paced courses

:

Independent study courses in which students work at their own pace in a non-classroom setting.

Skills gap

:

The number of jobs waiting to be filled while current job seekers lack the right skills.

Student mentor

:

An individual who works with students in developing and following an academic action plan, and who acts as a guide, adviser and instructional resource.